Usually, the Students who want to do IELTS, ask about the Difference Between IDP and British Council. So here, we want to clear your Doubts.
The IELTS exam is owned by 3 companies;  IDP, British Council, and Cambridge English.  IDP and British Council IELTS test but it's Cambridge English which creates all the tests for both, so wherever you take your exam all tests are the same.
[lwptoc]
IDP or British Council?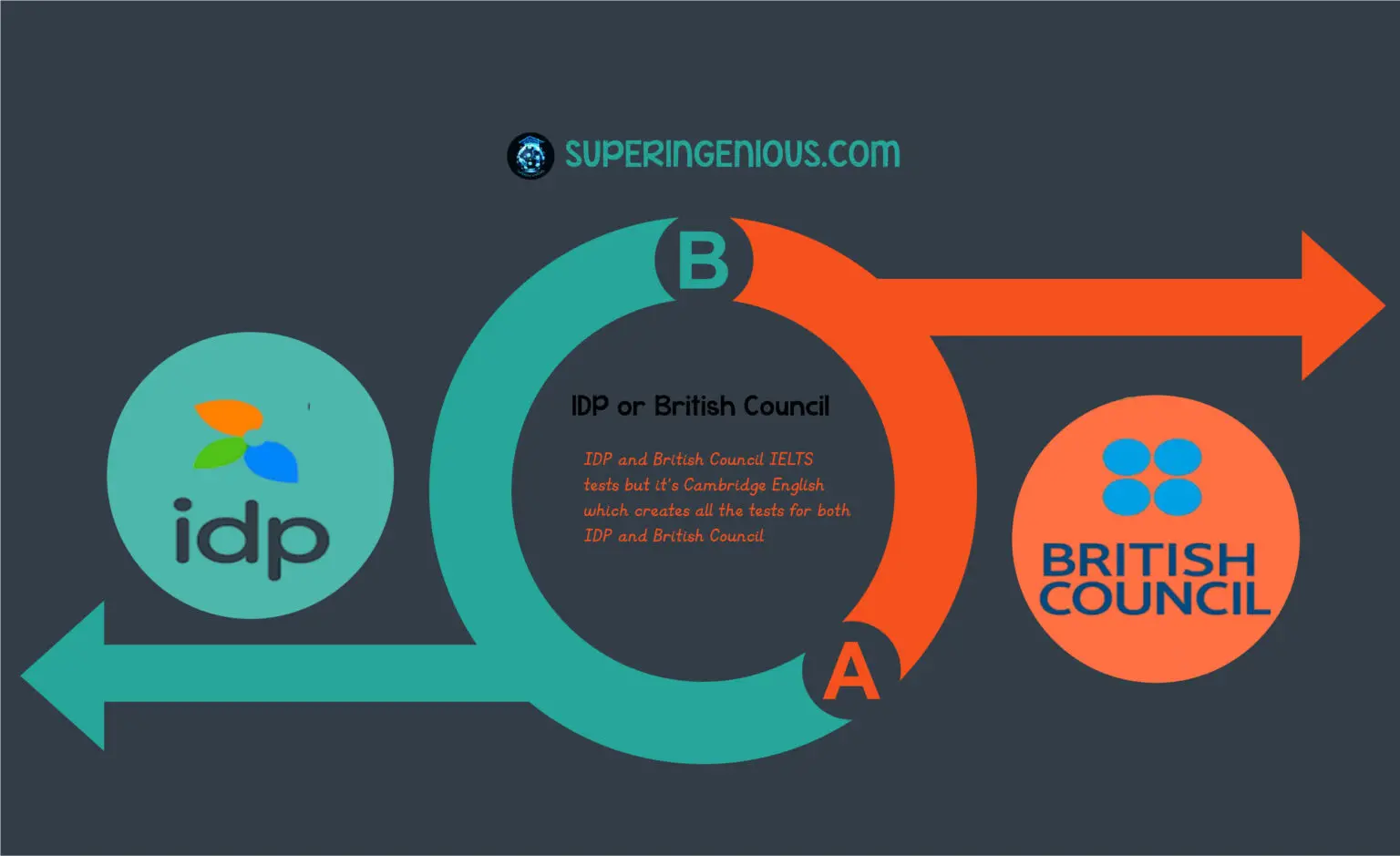 In this part of the article, we are going to give you the Complete information regarding which is best for IELTS (IDP or British Council). Let's start.
what about the requirements?
The requirements absolutely identical to whatever test it takes.
Is there any difference in examiners themselves?
According to one former heights examiner, they undergo the same training whatever company they work for. Actually, if there is an IDP center and British Council center in the same city, some examiners will work at both, so there is really no difference in the exam questions and examiners.
There might be a difference in facilities, and the most important thing, in my opinion, is the Listening section. Whether the center uses loudspeakers or earphones.
For example, if you take a computer-based exam all the centers use earphones, but some paper-based exams used loudspeakers which is very inconvenient because people make noise around you, and it's hard to concentrate.
There is only one way to find out if your center uses earphones to give them a call and ask before you book the exam.
Checking and Marking System:
If you still have any doubts regarding the IELTS, IDP, and British Council? Let's discuss More  the Checking and Scoring system of the IELTS test.
The Difficulty Level of this test is the same across the World. Both the IDP and BC, IELTS examiners are Highly Trained Professionals, they are trained in the same way. So Simply it is clear that the Test is the same, marking criteria is also the same.