Improve your IELTS English skill within 15 days with the 15 Days Practice for IELTS series. This series covers the four IELTS skills (Listening, Reading, Writing, and Speaking)
15 Days Practice for IELTS
15 Days Practice for IELTS is a special set of books, compiled with a specific daily study schedule for you to improve your IELTS knowledge within 15 days of focused practice. However, the book is only suitable for those who have studied for IELTS and have a certain background of 5.0 IELTS or higher.
As for those of you who are just starting out or losing your roots, you should study other lighter books to get used to and learn IELTS. But you can also refer to this book to increase your understanding!
Each book is divided by skill with a clear learning path in 15 days. You make a plan and practice every day to achieve a higher IELTS score. The book also clearly divides the study schedule, you should seriously follow it to get the best results!
15 Days Practice for IELTS (PDF+Audio)
Get the practice you need to build skills for the IELTS test The 15 Days Practice for IELTS offers you the chance to get used to the exam format and find out if this is how you'd like your IELTS experience.
15 Days Practice is a fully self-contained four-skills preparation program for the International English Language Testing System.
Using practice questions and answers contained in this book, students will improve their language proficiency and be better prepared to take the test.
The book includes explanations of the correct answers as well as tips on how to strategize before, during, and after the test.
https://t.me/learnEnglish10000The audio CDs provide an extra dimension to the study material, with over 1500 notes and 800 exercises–from single words to complete speeches.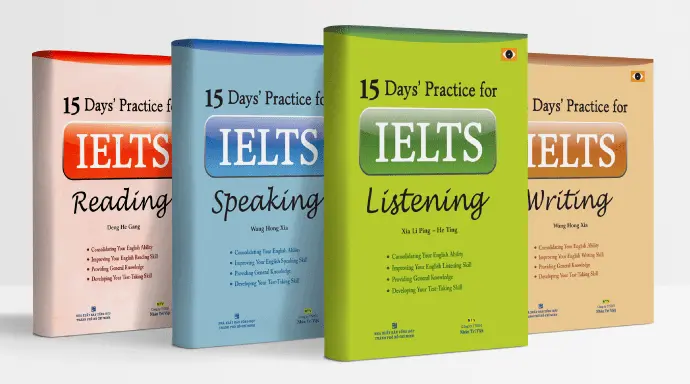 15 Days Practice for IELTS Listening.
15 days Practice for IELTS Reading.
15 Days Practice For IELTS Writing.
15 Days Practice for IELTS Speaking.