In this article, we are going to cover in-depth the best SAT PREP Books on the market to help you crush this important test.
The Best 5 SAT PREP Books
The SAT is, without a doubt, one of the most important tests students take during their high school careers. For that reason, it can be incredibly stressful to study for and take.
After all, you're being told your future depends on whether or not you can get a good score. And the list of resources available just seems to keep growing every year!
Even worse: they all claim they are the best way to study! How do you possibly know which ones will help you? We're here to help with this quick guide on some of the best SAT prep books options out there.
Here is the Top 5 SAT PREP Books list:
1- Kaplan's SAT Prep Plus (2023)
2- Barron's SAT Study Guide (2023)
3- Princeton Review SAT Premium Prep (2023)
5- College Board's Official SAT Study Guide (2019)
Keep reading for more information about each SAT PREP book on this list.
If you're looking for a book that can give you complete coverage of all three sections on the SAT, Kaplan's SAT Prep Plus does just that.
This one-stop shop for test prep has everything from full practice tests and detailed content review to video tutorials and online resources to help you get ready for your exam date.
Even though there are numerous study guides out there, many experts agree that this is one of the best ways to prepare yourself for your upcoming test date – not only because it gives an excellent overview of each section but also because it offers hundreds upon hundreds of hours worth of practice questions in addition to five full-length exams.
In total there are over 1,400 practice questions in the book; I found Kaplan's practice material to be highly realistic and particularly helpful in predicting the kinds of patterns I would see on my actual exam day!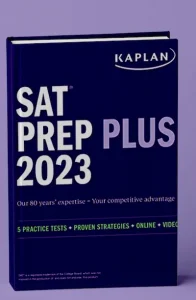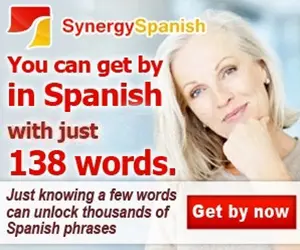 Book Features:
Five full-length Kaplan practice tests: 2 in the book and 3 online.

More than 1,500 practice questions with detailed explanations.

Pre-quizzes to help you figure out what you already know and what you can skip.

Mixed practice quizzes after every chapter to assess how much you've learned.

A practice question at the beginning of each lesson to help you quickly identify its focus; dedicated practice questions after every lesson to test your comprehension.

Expert scoring, analysis, and explanations online for two official College Board SAT Practice Tests.
» Purchase Kaplan's SAT Prep Plus 2023 on Amazon «
#2 Barron's SAT Study Guide (2023)
If you're looking for practice exams, Barron's SAT Study Guide will fit the bill. There are four complete practice exams between the covers, and the book gives you access to two more online.
That means you'll have plenty of opportunities and time to run through the test and practice your test-taking skills. This guide also features a diagnostic test that can help you to get familiar with how the SAT works, enable you to focus on your weak points to improve upon and get you into the right mindset to approach the exam.
The Barron's guide does require a degree of drive and self-application to really get the most out of the book. You'll need to be willing to dive in and take it seriously, engage at a high level with the content and keep laser-focused on your goal. No book can give you that kind of focus, however; that's on you! But if this sounds like something YOU could do–and want!–then pick up this excellent resource from College Board directly here now or from Amazon here.
If we were talking about just one specific section (like Math), then I'd say check out Princeton Review's Cracking The New SAT Math & Writing Book . If we're talking about all four sections though? I'm going with Barron's because their diagnostic tool helps me figure out where my weaknesses lie so that I know what areas need extra work before taking my test date."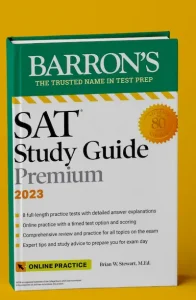 Book Features:
Four full-length practice tests in the book.
Two full-length online practice tests
One full-length diagnostic test to help identify strengths and weaknesses so you can pinpoint your trouble spots and focus your study.
Barron's extensive vocabulary list in online flashcard format.
An overview of the SAT, an explanation of the test's scoring method, and study advice from experienced teachers.
Test-taking tactics for the exam as a whole, and special strategies for each part of the test, including detailed instruction in writing the SAT essay.
Subject reviews covering all sections of the test, including Reading, Writing and Language, and Mathematics.
» Purchase Barron's SAT Study Guide on Amazon «
#3 Princeton Review SAT Premium Prep (2023)
Rounding out our top 5 is the budget-friendly but still comprehensive guide to tackling the exam, Princeton Review SAT Premium Prep.
It's similar to the Barron's guide in that it gives you a thorough overview of the exam with all of the concepts you need, plus strategies for how to manage time and approach the test questions. It offers four complete practice exams in the text, and gives you access to more online (how many depends on whether you get the regular or premium edition).
Each question is provided with a thorough answer and explanation so you can consider your approach to answering. This will help get you into the proper mindset on test day. An additional online component provides a useful scoring tool for the practice tests. It also includes a range of test-taking tips and tricks that are certain to improve your approach to taking the SAT, and your final score and results.
The book is a bulky one with nearly 900 pages of content. The bookworm in me loved this, but for others the page count can make it a bit intimidating. However, it's so well organized and laid out that using it is a breeze. It's one of the few study guides out there that can be used all on its own. It's jam-packed with all you need to get ready to take the exam.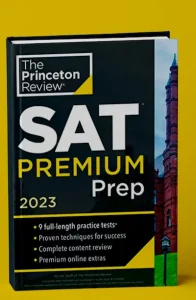 Book Features:
9 full-length practice tests (4 in the book, 5 online) with detailed answer explanations.
Drills for each test section (Reading, Writing and Language, and Math).
In-depth online score reports for all practice tests.
Powerful tactics to help you avoid traps and beat the SAT.
Pacing tips to help you maximize your time.
Online Access to Videos to teach you SAT test-taking strategies and commonly tested topics
Online Access to college and university rankings, college admissions advice, and financial aid tips.
Online Access to Multi-week study guides.
Special "SAT Insider" section packed with helpful info on picking your perfect school and writing application essays that stand out.
» Purchase Princeton Review SAT Premium Prep on Amazon «
The book provides an in-depth look at the test, from its design to the types of questions you might encounter and why those questions are included. It also provides details on the format and structure of the test, as well as tidbits of information such as how you can watch out for trick questions and why those questions are there.
Personally, I found this to be very helpful. It helped me identify answers that were there to distract from the real answer, and explained the reasons for them and how to escape this particular trap.
Finally, it breaks down a number of online SAT practice exams with thorough answer explanations for four of them. This can help you determine why you may have missed a question so you can do better the next time around!
The SAT Prep Black Book is an outstanding guide for students of just about any level because it can help you not only learn tricks but also change how they look at Your Test Overall – This aspect especially aided me in planning my own test-taking strategy.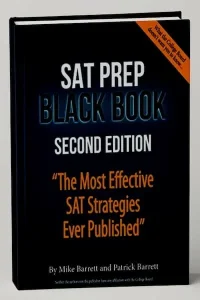 Book Features:
It covers every aspect of the test with advice that actually works, making it unique in the SAT prep field. It doesn't just review material from your high school classes! Instead, you'll learn to exploit design flaws in the SAT, using its own "SAT tricks" against it.

The Black Book contains 600+ detailed, systematic, easy-to-follow walkthroughs for 

real

 SAT questions from the College Board, so you know that what you're learning actually works. You'll see every question from the first 4 official SAT Practice Tests attacked in a way that clearly demonstrates the ideal thought process on the SAT. (You'll need your own copies of those real SAT practice tests, which you can get for free from the College Board's website. You can also find them in the College Board's 2016 or 2018 "Blue Book.")

The Black Book is a clear, concise roadmap to the SAT. (See the selected highlights below). It explains exactly how every SAT question works, and how to beat it in the least time possible.
» Purchase SAT Prep Black Book on Amazon «
#5 College Board's Official SAT Study Guide
If this book has a downside, it's that it doesn't really offer tips and tricks, but instead focuses on making sure you have the skills so you don't need them.
The College Board does an excellent job of breaking down each question type into its component parts so that you can focus your studying on particular areas where you might need improvement.
I found this particularly helpful with questions pertaining to context; if there was something I didn't understand about word choice or sentence structure, they would explain why certain answers are correct while others are not.
In short: if you're looking for a comprehensive guide to all things SAT (and don't mind spending money), look no further than this official guide released by the College Board itself!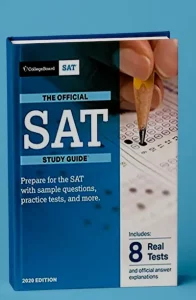 Book Features:
8 official SAT practice tests, written in the exact same process and by the same team of authors as the actual exam.
Detailed descriptions of the math and evidenced based reading and writing sections.
Targeted practice questions for each SAT question type.
Guidance on the new optional essay, including practice essay questions with sample responses.
Seamless integration with Official SAT Practice on Khan Academy.Age range: Teen.
» Purchase College Board's Official SAT Study Guide on Amazon «
Conclusion
You can use our top 5 SAT PREP Books list to help you decide which SAT prep book is right for your needs. While some books will give you everything you need to know about the test, others are more focused on a specific part of the SAT.
The key is figuring out what works best for you and then finding an SAT prep book that matches your goals and skill level.
If you are looking for an SAT Practice Test Book, you can check our list of the top SAT Practice Test Books.