In this article, we are going to cover in-depth the best SAT PREP Books on the market to help you crush this important test.
The Best 5 SAT PREP Books
The SAT is, without a doubt, one of the most important tests students take during their high school careers. For that reason, it can be incredibly stressful to study for and take.
After all, you're being told your future depends on whether or not you can get a good score. And the list of resources available just seems to keep growing every year!
Even worse: they all claim they are the best way to study! How do you possibly know which ones will help you? We're here to help with this quick guide on some of the best SAT prep books options out there.
If you're looking for a book that can give you complete coverage of all three sections on the SAT, Kaplan's SAT Prep Plus does just that. This one-stop shop for test prep has everything from full practice tests and detailed content review to video tutorials and online resources to help you get ready for your exam date.
Even though there are numerous study guides out there, many experts agree that this is one of the best ways to prepare yourself for your upcoming test date – not only because it gives an excellent overview of each section but also because it offers hundreds upon hundreds of hours worth of practice questions in addition to five full-length exams.
In total there are over 1,400 practice questions in the book; I found Kaplan's practice material to be highly realistic and particularly helpful in predicting the kinds of patterns I would see on my actual exam day!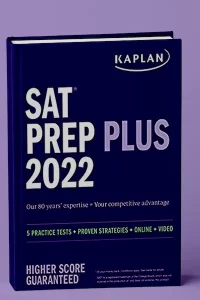 The book provides an in-depth look at the test, from its design to the types of questions you might encounter and why those questions are included. It also provides details on the format and structure of the test, as well as tidbits of information such as how you can watch out for trick questions and why those questions are there.
Personally, I found this to be very helpful. It helped me identify answers that were there to distract from the real answer, and explained the reasons for them and how to escape this particular trap.
Finally, it breaks down a number of online SAT practice exams with thorough answer explanations for four of them. This can help you determine why you may have missed a question so you can do better the next time around!
The SAT Prep Black Book is an outstanding guide for students of just about any level because it can help you not only learn tricks but also change how they look at Your Test Overall – This aspect especially aided me in planning my own test-taking strategy.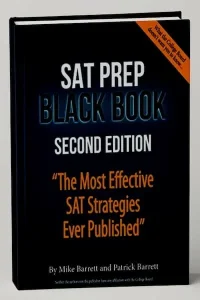 If you're looking for practice exams, Barron's SAT Study Guide will fit the bill. There are four complete practice exams between the covers, and the book gives you access to two more online. That means you'll have plenty of opportunities and time to run through the test and practice your test-taking skills. This guide also features a diagnostic test that can help you to get familiar with how the SAT works, enable you to focus on your weak points to improve upon and get you into the right mindset to approach the exam.
The Barron's guide does require a degree of drive and self-application to really get the most out of the book. You'll need to be willing to dive in and take it seriously, engage at a high level with the content and keep laser-focused on your goal. No book can give you that kind of focus, however; that's on you! But if this sounds like something YOU could do–and want!–then pick up this excellent resource from College Board directly here now or from Amazon here .
If we were talking about just one specific section (like Math), then I'd say check out Princeton Review's Cracking The New SAT Math & Writing Book . If we're talking about all four sections though? I'm going with Barron's because their diagnostic tool helps me figure out where my weaknesses lie so that I know what areas need extra work before taking my test date."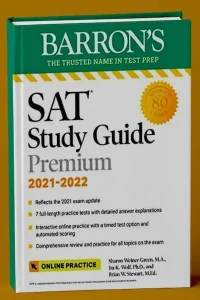 If this book has a downside, it's that it doesn't really offer tips and tricks, but instead focuses on making sure you have the skills so you don't need them. The College Board does an excellent job of breaking down each question type into its component parts so that you can focus your studying on particular areas where you might need improvement. I found this particularly helpful with questions pertaining to context; if there was something I didn't understand about word choice or sentence structure, they would explain why certain answers are correct while others are not.
In short: if you're looking for a comprehensive guide to all things SAT (and don't mind spending money), look no further than this official guide released by the College Board itself!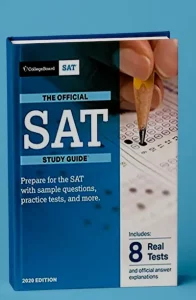 Rounding out our top 5 is the budget-friendly but still comprehensive guide to tackling the exam, Princeton Review SAT Premium Prep. It's similar to the Barron's guide in that it gives you a thorough overview of the exam with all of the concepts you need, plus strategies for how to manage time and approach the test questions. It offers four complete practice exams in the text, and gives you access to more online (how many depends on whether you get the regular or premium edition).
Each question is provided with a thorough answer and explanation so you can consider your approach to answering. This will help get you into the proper mindset on test day. An additional online component provides a useful scoring tool for the practice tests. It also includes a range of test-taking tips and tricks that are certain to improve your approach to taking the SAT, and your final score and results.
The book is a bulky one with nearly 900 pages of content. The bookworm in me loved this, but for others the page count can make it a bit intimidating. However, it's so well organized and laid out that using it is a breeze. It's one of the few study guides out there that can be used all on its own. It's jam-packed with all you need to get ready to take the exam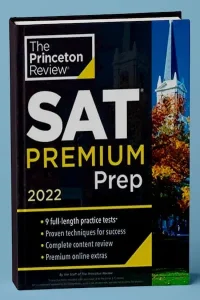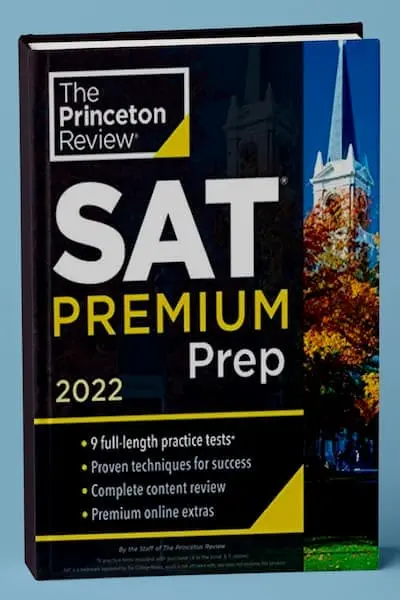 Conclusion
You can use the table above to help you decide which SAT prep book is right for your needs. While some books will give you everything you need to know about the test, others are more focused on a specific part of the SAT. The key is figuring out what works best for you and then finding an SAT prep book that matches your goals and skill level.